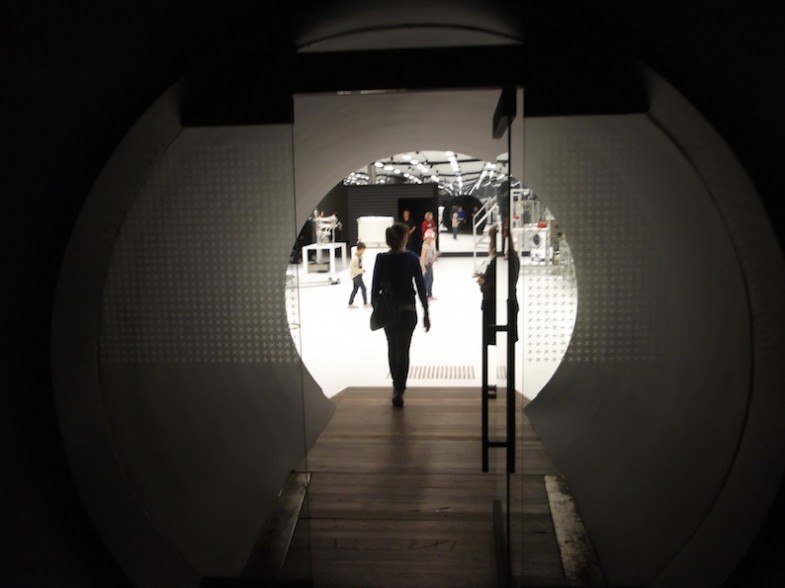 I recently came back from a short stay in Tasmania where we rented a house in Hobart for a few nights. I have felt a magnetic pull to MONA since listening to the hype that surrounded it from it's inception so it was obviously a huge draw card for me. For those that haven't been or caught any of the media it has attracted it goes something like a gambling genius built his own art museum in the shell of a Roy Grounds mid century building and filled it with the most controversial art works he could find.
While it has juxtaposed ancient relics from previous cultures with casts of female genitalia and a collection of cloaca machines with Wim Delvoye works including his anti consumer tattooed pig skins, it's the architecture that is the most impressive art work. It has a Bond villains lair feel due to it's subterranean gallery spaces while retaining the Roy Grounds building as a shop, cafe and foyer.
While it has a little bit of kistchness in the deliberately shocking art, self conscious playfulness and novelty technology use it is nonetheless an impressive achievement for Australia let alone Tasmania. And with it's intense spaces adding an air of enveloping intensity to the works overall it adds up to an amazing experience.
Hobart itself was always a city of quaint Georgian stone buildings and pretty landscapes in my mind so I was impressed to find so many really good mid century buildings as well. The city itself is laid out on the hills overlooking the water so has the perfect aspect for glass walled fronts and protruding box shapes set subtly into the environment.
We found a great appartment  for sale in Battery Point with a fantastic curving front and Ernest Fooks style iron work. I was checking it out and came across an old guy with an immaculate  fluro lime Valiant, red and white tartan suit, fedora, aviators and a dandy cane. He was quite possibly the suavest man in the country and a very friendly guy.